Blog
Tomorrow night we are presenting our first acoustic showcase series, Les Nuits D'Acoustique, at one of Orange County's hidden gems- La Cave! This classy, underground venue has a speak-easy type of feel and is perfect for a cocktail and a show, so come hang out with us and enjoy original music (as well as some classic tunes) performed by Daniel Krisof, Jean-Luc Rollando, and myself.  This show is FREE, 21+, and starts at 10pm sharp.  See you there!
-Z
#LaCave #acoustic #livemusic #show" width="403" height="403" class="scaledImageFitWidth img" /> 
It has been a truly productive summer - an album release, a supporting slot at the Coach House with Donavon Frankenreiter, and a trip to France where I was able to visit family and play shows in Paris and Aix en Provence.  Tonight we will keep up the momentum with a live set on my favorite local radio station and Laguna Beach's only FM - KX 93.5 !  My brother and I will be performing some songs off the new EP and chatting with Grant Owens, host of We Found New Music which airs every Friday night from 9-midnight.  Here is a link to the shows podcast page where you can download and listen to all current and past episodes: http://kx935.com/podcast/wefoundnewmusic - make sure to check out episode #39 featuring our live set and tune in TONIGHT for a chance to win tickets to an upcoming show at the Coach House Concert Hall in San Juan Capistrano with the GIN BLOSSOMS!!!!!
-Z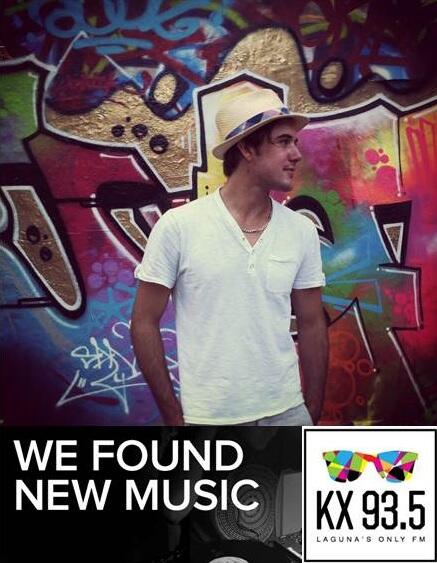 Last weeked I had the opportunity to warm up a sold out Coach House Concert Hall for one of my favorite musicians, Donavon Frankenreiter.  As if that wasn't enough to make my night, about 50 people in the audience bought my new record, AND it was also my Birthday that night and tons of friends/family came out to support the show and celebrate with me.  Needless to say, I am a lucky guy.  THANK YOU again to everyone who made it out last Saturday night and for all the love.  I was stoked to have my brother Dylan and my talented buddy Paul on stage with me, and will be releasing some audio and video from the show soon!  If you would like to check out the new EP, just follow this link- http://www.cdbaby.com/cd/zachchurchill1
I will be at the Sawdust Festival a few more dates this summer so check out the calendar tab on the site!    :)
-Z
Pages